Google Power:
Its Unfair Use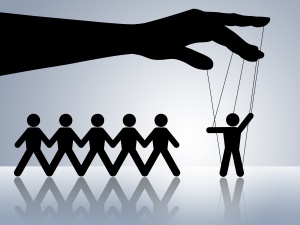 As antitrust complaints against Google continue to mount, a study of Google power unfolds. Between privacy concerns and unfair treatment of users, Internet and news authorities are scratching their heads as to why Google is intentionally alienating those it claimed to be defending for so long.
Recently, Google fired up a bit of bedlam when it released its new social search product, Google Search Plus Your World (or SPYW, for short). Many mainstream media sources reported on the exclusion of other social media products and Twitter's outrage over the matter.
While those factors were certainly newsworthy, a few people took a closer look and revealed that Google was shoving SPYW down users' throats by forcing them to participate in the new social network whether they wanted to or not. The blatant coercion and unfair use of Google power aroused anger across the Net.
Still others saw SPYW as a way for Google to scrape content and exploit hardworking sites struggling against the Panda algorithm to be found in search results. (Panda is Google's wrist-slapping update that flattened many sites in 2011). Scraping and coercion are not new tactics for Google, as it has been occurring for sites like TripAdvisor for months, despite TripAdvisor's protest. And Google's abusive income-snatching and traffic-grabbing practices have resulted in finger-pointing by a growing number of critics for inappropriate use of Google power.
Since Panda's stringent quality guidelines have punished so many, SPYW is being viewed as a hypocritcal quality violation by Google to arbitrarily push high quality sites down in favor of its own product. Some have gone so far as to say that if Google didn't own SPYW, Panda would wipe it out.
How does Google justify its actions and flagrant quality violations, while acting as judge and jury for everyone else? It has failed to acknowledge or apologize. But there is one possible recourse: find another search engine. Bing must be enjoying the sudden surge of new users.
As all those concerns bubbled away on the cyber stove, other groups complained very loudly about SPYW's privacy issues. While SPYW has personal or global settings, users' private and personal information are incorporated into personalized search results, potentially exposing confidential information to unintended persons.
Google was fully aware of this potential privacy problem before launching SPYW. This was evidenced by the changes to Google's privacy policies issued shortly thereafter. Google wants their policies to be easier to read and understand, because there is no longer a way to opt-out. Take it or leave it, if you are a Google user, you are a participant. Welcome to the folds of Google power.
Meanwhile, Google's PR department continues to pump out rosy messages of "Google Wonder," as if what we're seeing isn't really a manipulation of Google power.
But the "Google is good!" rhetoric streaming from the Googleplex has been muffled by the cacophony of "You're Evil, Google!" from all over the Net.